Email. Love it or hate it, you probably have to use it on a daily basis anyway. Here are my best tips for writing emails people will read, understand and (most importantly) reply to.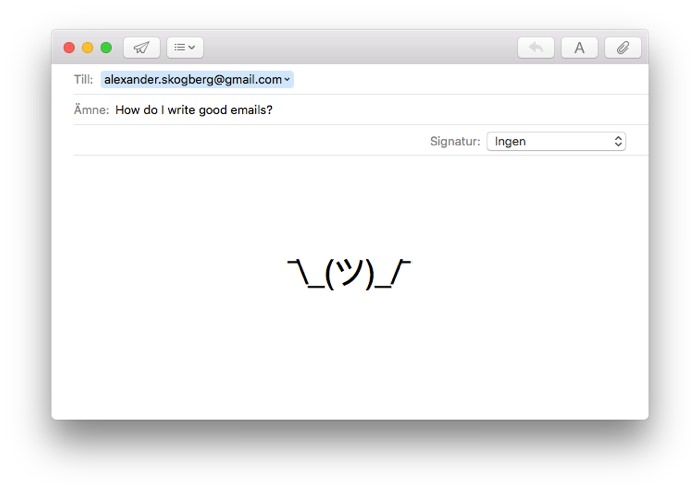 I've sure sent my amount of crappy emails over the years. Emails with vague subject titles, unnecessary CC:s and forgotten attachments. Once, I've even hit the Reply All button and sent an email to over 500 coworkers.
I'm always trying to write fewer and better emails and faster and more helpful replies. However, I can always get better and so can you. Now, I'm gonna teach you how!
Here are my best pieces of advice.
Write a detailed subject title
Just like a well-written link on a website, you should know what an email is about just by reading its subject title. This makes searching your inbox less time-consuming and your recipients will hopefully find and read your emails sooner.
So make your subject titles are simple, non-clickbaity and have their keywords as early as possible.
Examples of poor subject titles:
"Logo"
"Meeting notes"
"Send info"
"Slides from talk"
Examples of better subject titles:
"New logo in EPS format"
"Meeting notes for preparing usability testing"
"Send conference itinerary (if you have it)"
"Slides on talk about wireframing in Sketch"
Read Writing emails people will read, understand and reply to.