Posted on January 10, 2018
Memories fade over time and some are easily lost forever, especially if they're stored on old VHS tapes. This is my guide on how to transfer your VHS tapes to your Mac, so you can store them for the future.

When I came home for Christmas eight years ago in 2010, my parents had organized all of their old VHS tapes from when I was a kid. When we watched some of them, I realized that these tapes needed to be transfered to digital form before they deteriorated further.
I took me seven years, but last year I decided to finally transfer these tapes to digital form as a Christmas gift to my parents.
This is how I did it, step by step.
1. Getting the equipment
Transferring VHS tapes to a computer requires getting some equipment.
Luckily, my parents had already done a lot of the hard work by having not one but two VHS players in great shape (one broke down and we had to repair it for $72, but that's another story).
This is the equipment I used (excluding my Macbook):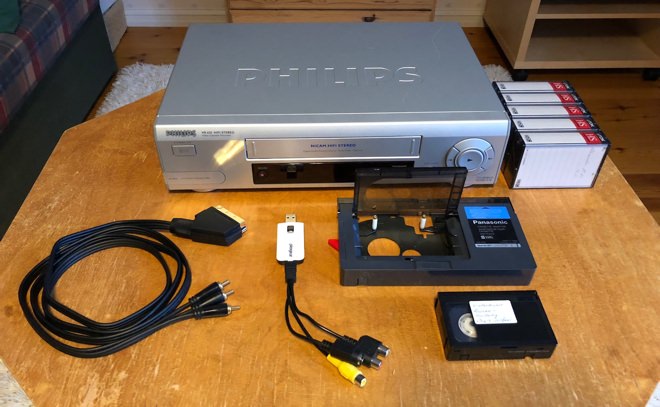 Read How to transfer VHS tapes to your Mac.