For the past year and a half, I've been using the web app inVision for sharing design and making clickable prototypes. With this post I wanted to share some tips on how to prototype like a pro.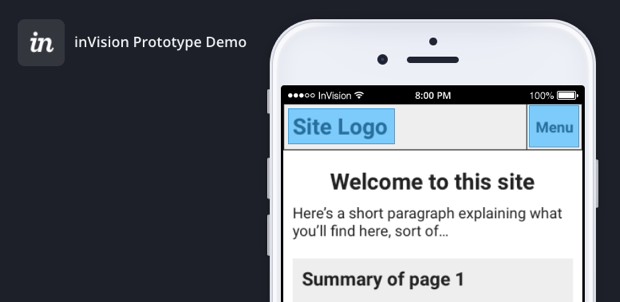 inVision is a widely popular web app for making clickable prototypes and sharing, storing and collaborating on design. It's used by companies such as Netflix, Adobe, Twitter and Uber.
When working with inVision, you don't create wireframes or graphic design in the app. This is done in your graphics editor of choice and you just upload the exported images to inVision.
Then, you place so called hotspots on these images that simulate the intended future behaviour of your design.
inVision has in no time at all turned into one of my all time favourite digital tools along Trello, Dropbox and Google Drive.
Here's some of my tips on how to prototype like a pro with inVision.