Posted on February 5, 2019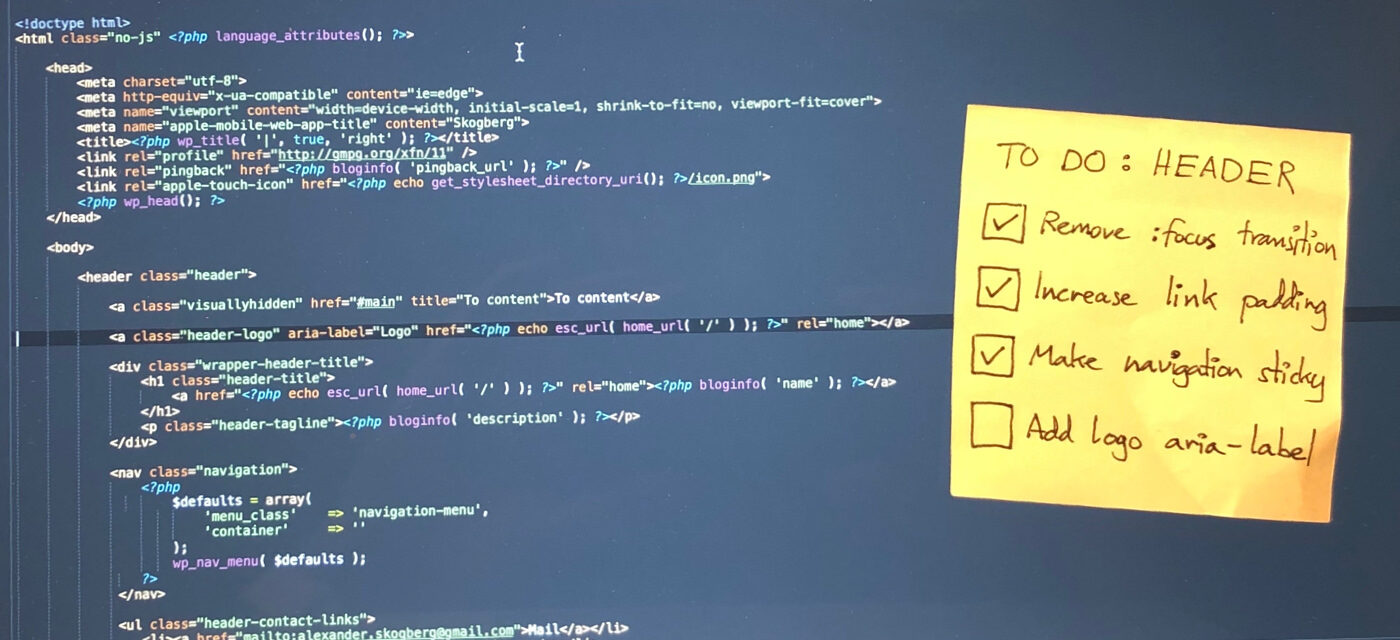 Over the years, I've learnt that a great developer experience plays a large part in a successful project. Here are my tips for contributing as a designer.
For the past eight years, I've been working as a UX designer and frontend developer in Stockholm, Sweden. When I look back on the projects I've been a part of, the ones that were successful and provided a great user experience always had a great developer experience. When it was neglected, the projects often fell short of set expectations.
Developer experience (DX) could (somewhat oversimplified) be described as user experience (UX) for users that are developers.
While the term developer experience isn't uncommon, I feel it doesn't get the attention and love it deserves. While a great developer experience requires a joint effort, I think designers can make a solid contribution and make a lot of things easier for their fellow team members.
Be open and positive to criticism
When starting a new project, be upfront that you want to tailor your tools and methods for collaboration. This makes for an excellent first impression and proves you have a good attitude to teamwork. I recommend having regular feedback sessions on this topic throughout the project (perhaps during your sprint retrospectives).
Treat developer feedback just like you would treat user feedback and improve your tools and methods for collaboration.
You should ask for specific feedback on your tools and methods for making and sharing design deliverables. Even if your tools and methods have worked well in past projects, they can always be improved. Make a habit of questioning and improving them with feedback from your developers.
However, don't be a pushover if team members don't want to try new things. Argue for what often has worked well and show them some samples of, for example, a clickable prototype in InVision or an exported style guide in Zeplin. It can be an eye-opener for everyone involved.
Teach yourself some code
Should designers code? This question has sparked many heated debates within the design community over the past few years.
Read Contributing to a great developer experience as a designer.