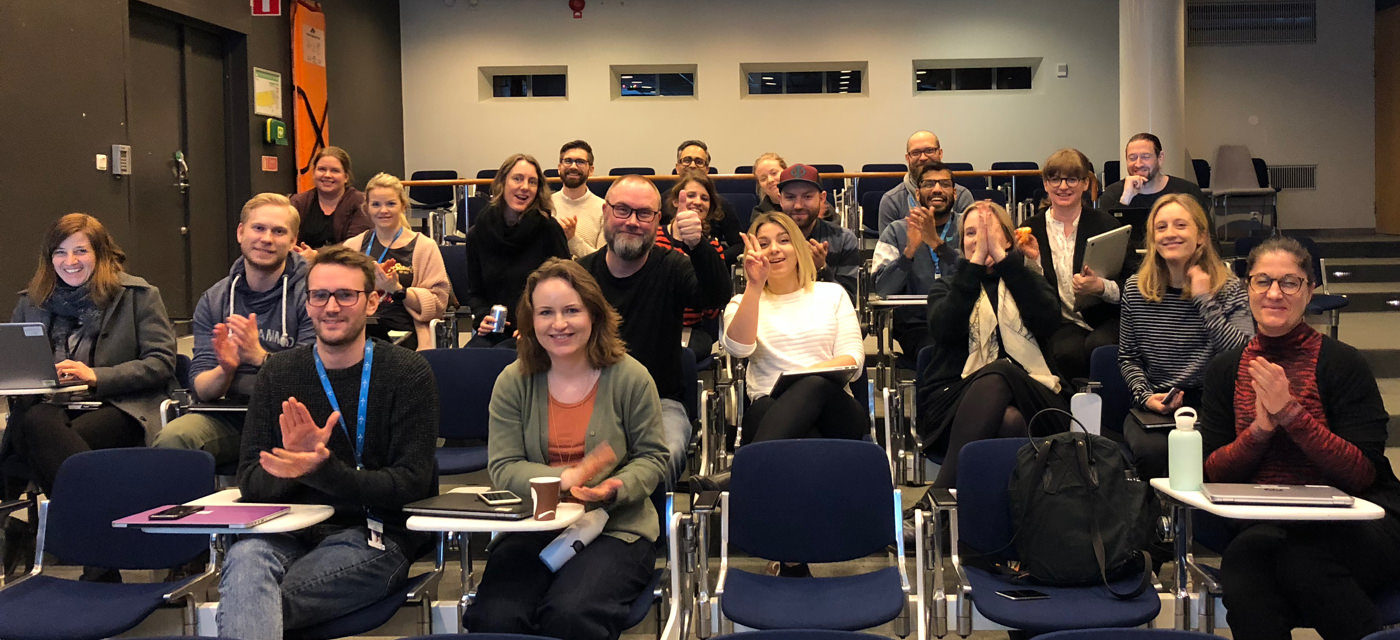 A guide to getting more speaking gigs
Posted on February 27, 2018
---
If you've ever shared your knowledge and experience in front of a crowd, you know it's an amazing and very rewarding experience. But getting speaking gigs can be challenging. In this post, I'll share my advice on how to get them.
Since 2011 I've been giving talks on different topics such as accessibility, mobile first, responsive web design and how to become a macOS power user. It's something that I enjoy immensely, learn a lot from and will keep doing for as long as I can.
While giving talks is a science on its own, getting speaking gigs is something that doesn't happen automatically. You have to work on your social and marketing skills. Selling yourself doesn't come easy to most people. I've sure struggled with it.
Luckily, I've learnt a thing or two about selling my talks over the years. So, here are my best pieces of advice on getting more speaking gigs.
1. Offer your employer a talk
When I start working with a new client, I often express my interest in holding one of my talks for them and their employees. Preferably during work hours to maximize attendance.
Based on my experience, just making this offer is appreciated. For me it has resulted in successful talks at Swedish bank SEB and Norwegian telecommunications company Telenor.
Getting a speaking gig this way also kills two birds with one stone. You'll get a speaking gig and you'll make a good first impression for your client.
2. Briefly mention to people that you give talks
When I'm out actively networking or just running into people in my business, I often make sure to briefly mention that I give talks on topics related to my work.
My goal is not to close a speaking gig then and there, but perhaps a few weeks or months later one of these new acquaintances might remember "that guy from Sara's party who gave talks about website accessibility".
It has happened a couple of times that I've been contacted about a speaking gig from people I've had no recollection of mentioning it to. Score!
3. Ask meetup groups for a speaking spot
I've given lectures to meetup groups on some occasions. It's a great community for getting more speaking gigs, networking and improving your speaking chops.
At a meetup, the vibe is relaxed and helpful. Everyone who's there really wants to be there. Their expectations are also likely reasonable since they're not paying for your talk.
So, sign up for an account on meetup.com, find a relevant group and ask them if they're interested in one of your talks.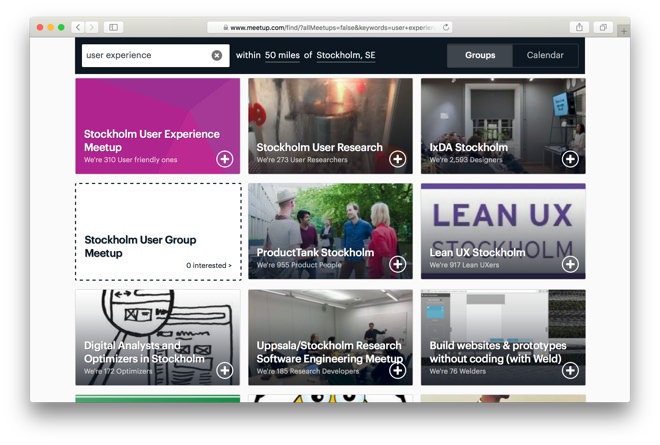 4. Start with a short talk
Most of the talks I give are around 90 minutes long. If you're starting out, its probably wiser to keep your talks shorter. Maybe 15 to 45 minutes depending on the subject and the setting.
Remember: The shorter your talk is, the more well-rehearsed you have to be.
If you get a speaking gig at a conference, during working hours at your client or at a meetup you will get a time frame to adapt to.
5. Promote yourself on social media
Whenever I've given a talk I make sure to take a photo of the crowd (usually staged so that they're actively cheering and smiling a lot), which I then post to Instagram, Twitter or Facebook.
Evidence that you're actively out giving talks looks nice for potential clients. Here's one example from a talk I gave to Telia in December, 2017.
6. Stay in touch with the ones who booked you
If the client who booked you for a talk was satisfied, make sure to nurture and maintain that relationship for the future. It can result on getting more speaking gigs from them.
This has been the case with me and STIMDI, the Swedish association for people interested in the field of human-computer interaction. I've given several talks for them over the years.
They're a great and fun crowd and I'm honored that thet stay in touch and keep asking me back.
Finally
If you're interested in booking me for a talk about mobile first, accessibility or becoming a macOS power user, send me an email at alexander.skogberg@gmail.com.
If you want me to flesh out any of my tips or have some advice you think I should add, let me know in the comment section.
/Alexander