4 tips for cleaning up your Mac
Posted on January 2, 2017
---
The new year has arrived and lots of people are starting it off by staying sober, getting a gym membership or starting a new healthy diet. As usual, I like to kick it off by cleaning up my Macbook.
Here's my four best pieces of advice.
1. Buy CleanMyMac 3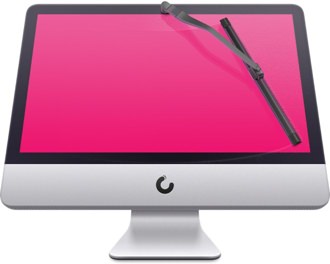 CleanMyMac 3 by MacPaw is, in my opinion, the best app for freeing up hard drive space by finding and deleting:
Duplicate photos
Bloated caches
Unnecessary email attachments
Large and old files
Long system logs
Unused language files
Seldom used apps
CleanMyMac 3 is smooth, easy to use, explanatory and has saved me lots and lots of gigabytes. It's my number 1 tool for keeping my Macbook healthy.
Just download it and you're almost done.
2. Remove shared Dropbox folders
If you're running Dropbox there's probably some shared folders you want to keep, but don't need to store locally on your Mac.
To do this, follow these instructions:
Click on the Dropbox icon in your menu bar at the top of your screen.
Click the gear icon, then select Preferences.
Go to the Account tab, then select the account you're running.
Find the Selective Sync, then click Change Settings.
Now you can unmark the folders you don't want to store locally.
3. Put content on an external hard drive
Yes, all the cool kids are using cloud services today. But a nice and affordable USB 3.0 powered external hard drive from Western Digital is a great place to put content you want to keep, but don't access that often.
Just remember to back up the data.
4. Move documents to Google Drive
If you're just doing basic word processing, you don't need iWork och Microsoft Office. Just move your documents to Google Drive.
Since I started working six years ago, I've gotten by using Google Drive for creating, editing and storing documents. I even use it for all my lecture presentations.
This is all I have for now. Is there anything I should add? Let me know in the comment section.
/Alexander